Trendy Artists of the Week: Yıldız Tilbe, Arctic Monkeys, Coldplay, Ed Sheeran, Machine Gun Kelly
Here's what some of our most popular artists have been up to past week all around the world.
Yıldız Tilbe Sings for a Crowd of 150 Thousand People in Istanbul

Turkish pop-folk singer Yıldız Tilbe had quite a show at the Yenikapı Event Area in Istanbul last night. No fewer than 150,000 people turned up to see her perform! This was by far the most visited event at the ongoing Istanbul Music Festival, taking place between July 23 and August 14.
The pop diva of Kurdish descent has had quite a prolific career. She has put out 18 albums. Her latest one is from March 2018. That's an unusually long break in her discography. However, as you can tell, her fans never forget about her and turned up in droves to listen to her singing.
Arctic Monkeys Returns on Stage After 3 Years
Staying in Istanbul, another major musical act just took place in the city as well.
The British rock band Arctic Monkeys did a live show again after three years. The last time they performed to a live audience was at the Foro Sol Stadium in Mexico City, Mexico back in March 2019. The band originally planned on taking a break until the release of their new live record "Live at the Royal Albert Hall" in December 2020. However, then the dreaded pandemic came and made things complicated for musicians everywhere.
This Tuesday, the Sheffield-based rockers took the stage at the Zorlu Centre. The audience got to hear such classics as "Do I Wanna Know?", "505", and "R U Mine?". They also returned for a second show last night.
New Coldplay Songs Are Played in Brussels Metro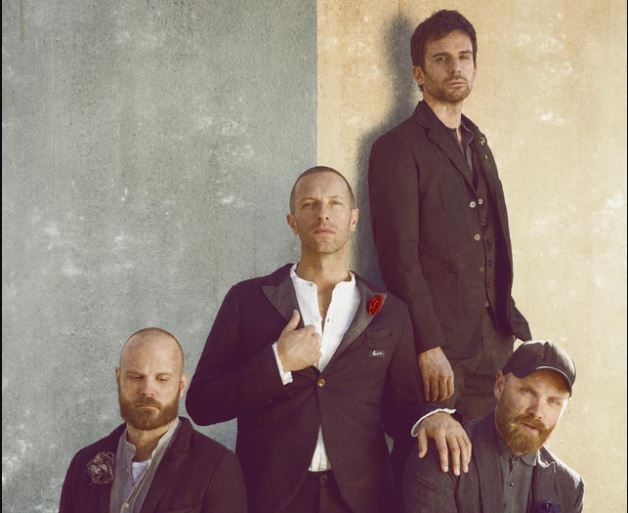 Meanwhile, another British band, Coldplay, was performing in Brussels, Belgium. In order to drum up interest for their upcoming show, songs from their new album "Music of the Spheres" were constantly being played at public transport stations.
The two shows on Monday and Tuesday night also went well with a 50,000-people crowd. An Israeli teenage boy was invited on stage to sing with Chris Martin and his crew.
Ed Sheeran Releases New Music Video Planned by Late Friend Jamal Edwards
Ed Sheeran was recently featured on the track "Are You Entertained" by American rapper Russ. The official music video was recently posted on YouTube. However, there is a sad overtone for the new vid. It was the creative vision of British music producer and DJ Jamal Edwards who passed away in February this year at age 31. Thus, he could never see his creation come to life.
While production halted after the producer's untimely death, Sheeran later pressed on saying, "Jamal lives on forever. (...) We should still try and make Jamal's vision come to life".
Machine Gun Kelly Exhibit at the Rock and Roll Hall of Fame
While American rapper/punk singer Machine Gun Kelly is not a member of the Rock and Roll Hall of Fame (he's not even old enough to be eligible), the Rock and Roll Hall of Fame Museum in Cleveland, Ohio decided to put on an exhibit for him. Visitors can see unique memorabilia connected to MGK all day this Saturday.