Trendy Artists of the Week: Kygo, Rod Wave, Taylor Swift, Dadju, Fatma Turgut
There's always a lot happening in the music inudstry in any given week of the year. Here's a quick rundown of news about the trending artists on our website.

Kygo Surprises Fans With His Fourth Album "Thrill of the Chase"
Fans of the Norwegian EDM artist Kygo went for over two years without getting a new full-length album from their favorite DJ. Then, during the summer, they got the good news: a new Kygo album was in fact in the works. It was revealed that it was going to contain 18 tracks - however, there was no word about the exact release date.
Then, out of the blue, just last week, the record dropped. It's titled "Thrill of Chase", and it is out on Spotify now (however, it only has 14 tracks). The most successful single on the album so far has been "Dancing Feet" featuring the American dance rock band DNCE, which peaked at #6 on Billboard's Hot Dance/Electronic Songs chart upon its February 2022 release.
Rod Wave Releases New Single "Break My Heart"
Evidently, Kygo isn't the only popular artist putting out new music lately. Rod Wave has also been in the lab lately, cooking up his new EP titled "Jupiter's Diary: 7 Day Theory". The Florida rap star first shared the single "Break My Heart" (sharing the name with a 2020 Dua Lipa pop hit) off of his upcoming record.
Wave has also sung about suicide in some of his latest work, concerning his fans. However, he assured everyone that he is in fact feeling fine. This new track is also melancholic, as the title suggests, it's about relationships gone awry - let's hope that this is also just artistry for the young man. If you want to learn more about him, you can read this article analyzing the lyrics of his song "Cold December".
Taylor Swift Tour Crashes Major Ticket Sales Site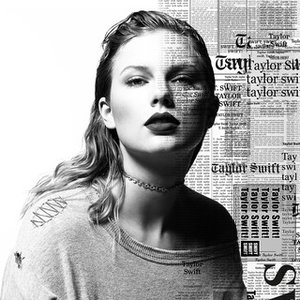 Taylor Swift's new album "Midnights" has been an undeniable smash hit. Earlier this month, she became the first ever artist to occupy all 10 spots on Billboard's Hot 100's top 10 since the famous singles chart started in 1958. And her success in album sales translates to live concert ticket sales as well.
What better proof is there than the fact that when her new tour dates went live on the leading ticket sales site Ticketmaster, the overwhelming traffic crashed the site. This caused them to pause sales for Swift's upcoming US tour. Don't worry, you can always book your tickets through Concerty.com which has been working swimmingly throughout.
Dadju Releases Re-Issue of His Album "Cullinan"
The French soul/R&B singer Dadju published his third solo album "Culliman" back in May of this year. It ended up topping the SNICOP chart in France. Based on its success, Dadju is now dropping a re-issue of the record with one surprise: rapper PLK will be featured on three of the tracks.
Fatma Turgut Performs at Alanya Open Air Theater
The chill, rainy fall weather has reached Turkey as well in the Northern Hemisphere. However, Alanya Open Air Theater isn't stopping with the major events just for that. Just last week, the popular venue hosted a concert by famed Turkish rock singer Fatma Turgut.